Satisfied customer
I used this product on my natural hair. I was very pleased. Left my hair clean and soft. It had a very pleasant sweet smell. Not overpowering. I will definitely use it again.
We appreciate the feedback!
Sweet Potato Pie….OOWEEEE!!
On a scale of 1to 5, I give 10!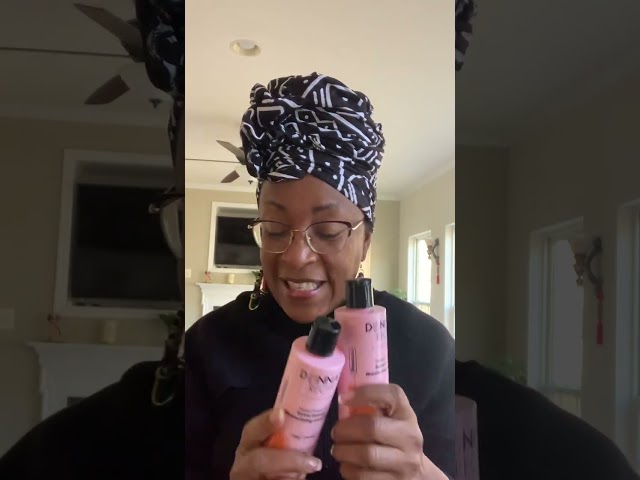 Thank you for the review along with the amazing video! We appreciate you!
Yesssss Sweet Potato Shampoo
Girl it smells like sweet potato pie. Yummy hydration for your hair. My 13 year old has some thick hair. Water doesn't even saturate during the wash... until I started using Donna's Recipe. Just checking out the video.
Thank you for the great review and video!
Amazing!!!
This shampoo is giving all it needs to give. After washing my hair it was so clean and a little goes along way.
Thanks for the 5-stars and the videos!
Highly Satisfied Brain Cancer Survivor
I purchased this product for my mother as a birthday gift. I was asked to try Donnas Shampoo on my sensitive scalp. To my surprise this product DID NOT irritate my scalp or cause an adverse reaction. My hair is thick and still in recovery from brain cancer. With my scalp sensitivity I was hesitant because all I used was baby shampoo/Motions. I was highly impressed with this line and how well it worked for my mother and I! Thanks Tabitha for sharing your gift and creativity with us!
Thank you for sharing your experience! The Donna's Recipe team appreciates the 5-star review! We are excited to hear your experience with the products work well for your sensitive scalp!
VERY GOOD 💖👑
The shampoo has an amazing lather and it leaves your hair soft, my scalp felt penetrated with lots of goodness (vitamins, oil, and several benefits). I have had braids so I have only used it once but my hair definitely feels stronger. I have been using the strength oil for over a year as well and consistency is showing in the hair, nails and skin 🙌🏾
Thank you for choosing Donna's Recipe to be with you on your healthy hair journey. We appreciate it!
Very Good!
This shampoo is so creamy and does wonderful on my 3b hair. And the SMELL...well you already know!
Thank you for sharing your experience, Danielle!
Love you! Thanks for sharing!
So Lovely!
I am restarting my local journey after cutting them off 10 years ago. This was after wearing locs for 13 years. My scalp has been super sensitive and my crown and side edges had thinned. TODAY IS THE DAY! I washed and conditioned my hair with Donna's Recipe sweet potato shampoo and leave-in conditioner. Oh they smell so lovely. But, once I placed drops of the Strength Oil on my scalp in my sensitive spots...Ooh, child the tingling! It was so refreshing and I think my scalp was actually dancing and praising God for the relief. But, today, I will be twisting my hair to begin my locs. Yes, I do my own, because I studied this process years ago and I believe God for a healthy scalp. I will continue to use Donna's Recipe products on this journey and I will keep the family posted💖🙏🏾
Thank you for sharing your experience. We are happy to hear from our customers!
A little goes a long way
I'm so used to using a lot of shampoo when washing my hair, but this one…a little dab will do you!! I have extremely curly 4c hair, so I have to make sure it's cleansed very well. The lather that I get from this is AMAZING!!! I hope in the near future it (along with the conditioner) comes in a larger bottle
We are glad to hear that our products works well on your 4C hair! Thanks for the feedback!