Satisfied customer
I used this product on my natural hair. I was very pleased. Left my hair clean and soft. It had a very pleasant sweet smell. Not overpowering. I will definitely use it again.
Sweet Potato Pie….OOWEEEE!!
On a scale of 1to 5, I give 10!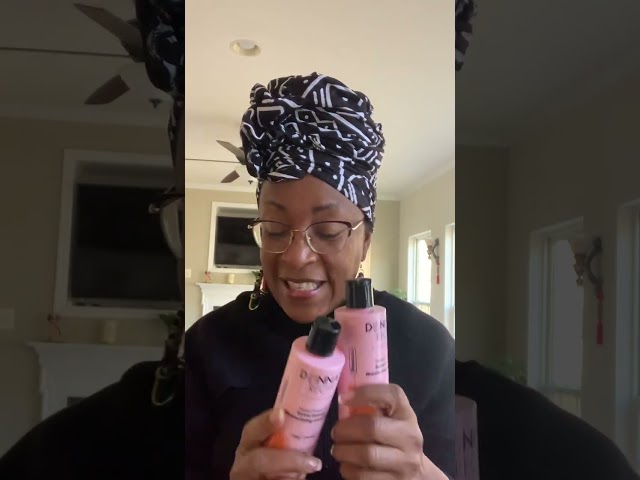 Yesssss Sweet Potato Shampoo
Girl it smells like sweet potato pie. Yummy hydration for your hair. My 13 year old has some thick hair. Water doesn't even saturate during the wash... until I started using Donna's Recipe. Just checking out the video.
Amazing!!!
This shampoo is giving all it needs to give. After washing my hair it was so clean and a little goes along way.
Highly Satisfied Brain Cancer Survivor
I purchased this product for my mother as a birthday gift. I was asked to try Donnas Shampoo on my sensitive scalp. To my surprise this product DID NOT irritate my scalp or cause an adverse reaction. My hair is thick and still in recovery from brain cancer. With my scalp sensitivity I was hesitant because all I used was baby shampoo/Motions. I was highly impressed with this line and how well it worked for my mother and I! Thanks Tabitha for sharing your gift and creativity with us!
VERY GOOD 💖👑
The shampoo has an amazing lather and it leaves your hair soft, my scalp felt penetrated with lots of goodness (vitamins, oil, and several benefits). I have had braids so I have only used it once but my hair definitely feels stronger. I have been using the strength oil for over a year as well and consistency is showing in the hair, nails and skin 🙌🏾
My 4C loves
My 4B-C hair loves this stuff it is moisturizing and smells awesome. It leaves my hair feeling clean and somewhat detangled before I condition, which is great for my grade hair. Appreciate Tab for sticking with natural ingredients and leaving the chemicals to the others.
Amazing Product
I love love loved Donna's Recipe! Made my natural hair so soft and the smell was amazing. Definitely will be buying more.
The smellll!
I have the whole line and I love it all. Major thing I noticed is the softness of my hair, also I have a heavy hand so don't use too much out of habit. Would buy again.
Lovingit
Love this conditioner, it made my hair feel and look hydrated and healthy. This is my forever conditioner 🥰