New Journey
We are starting a new journey. My son wants to loc his hair. So we purchased Donna's Recipe to help with growth. We love the fragrance! It's easy to use. Arrived promptly with the gummies in the cutest pink bag. I didn't let him have that. Since I braid his hair I kept the items here. We are sharing the products. I can't wait to share updated videos and pictures. Thank you!!
Wow! Thank you for sending us a video. We appreciate it!
Happy 1 Year DonnaVersary
Happy DonnaVersary to Me! I thought it would take forever to get my hair to grow back and to come back healthy since having my surgery a few years ago. So I kept my hair cut short, attempted to grow it back and ended up cutting it off again. My hair was thinning, shedding and breaking off so bad. Last June , I decided to try Donna's recipe followed and stayed consistent with the instructions and 💥 BOOM! My hair is growing and my nails are growing stronger too. Plus rub a little on your eyebrows, trust me it works there too lol. I am totally satisfied with my progress so far and look forward to seeing what next year will look like!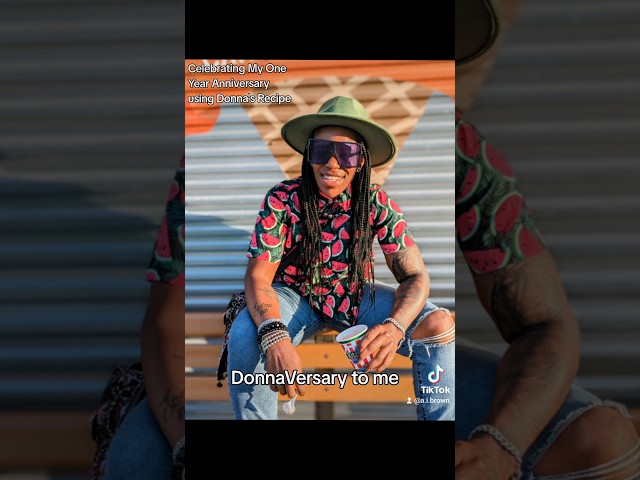 Thank you taking the time to leave a review along with progress photos and a wonderful video! Donna's Recipe team appreciates your support!
We love to hear from our amazing customers! Thank you!
Satisfaction Guaranteed- Happy Customer
What a difference Donna's recipe hair collection had made in my life! Oh Donna I thank you! I have lupus and when mini patients suffer hair loss, Donna's recipe oil and vitamins has actually made my hair grow back! After having Locs for 10 years and combing them out, I was face with a head full of gray menopausal hair at the age of 53. The new sweet potato pie collection has worked wonders to my stubborn gray menopausal hair! curly texture of my hair and restored my gray hairs as white as snow! I am so grateful for a vegan and gluten-free product line since I also suffer from celiac disease as well! Donna's recipe, I am a customer for life and my gray hairs and I thank you I have attached a video link for your entertainment. Happy holidays.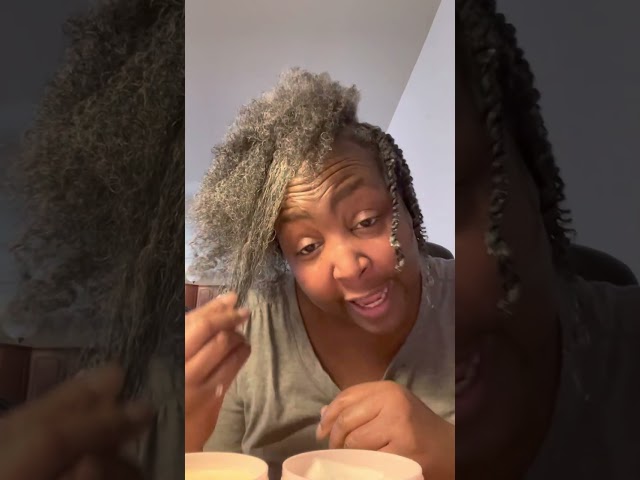 Listen Donna is The Business Honey!!
God Sent- Postpartum Hair
After always have lots of hair I recently began to loose it do to postpartum hair after having my son. I cried after every wash because I would see my hair coming out by the handful. Then one day I heard God tell me to try Donnas Recipe. I didn't hesitate. I ordered and within a week I began to see my edges grow back. Week after week I began to see growth and regain strength. I haven't had any hair loss and my hair began to flourish. I'm so grateful. Thank you
Wow! Congrats on embarking on your healthy hair journey! We are happy that you chose Donna's Recipe. Thank you for leaving a review!
THANK YOU COUSIN DONNA
Donna's Recipe Bundle Set is my favorite. I started using it in December of 2021, and it has changed my life. After being consistent with using the products, I started seeing results. The video displays results as of July 2022. If you're experiencing hair loss, you should try Donna's Recipe Bundle Set. In order to see results, you must be C-O-N-S-I-S-T-E-N-T !
Thank you Cousin Donna for helping my hair grow healthier 💕.
Amazing! Thank you for your review with wonderful pictures and a video. We appreciate hearing from our customer's on their healthy hair journey! Thanks for sharing!
Donna's Recipe: 1 - Chemo Hair Loss - 0
Listen...I am SOLD!! I was diagnosed with triple negative breast cancer at the age of 35. I completed chemo May 2022. I started using Donna's Recipe July 2022...Watch the Video...no words for how. I am subscribing NOW! Thank you for your obedience to following God's plan for your life! This Sweet Home Alabama Gem thanks you endlessly!
Thank you so much for sharing your progress pictures and a video! We love you!
AMAZING
I am ecstatic about Donna's Recipe Bundle Set. I've always had finer hair and couldn't use a lot of products on my hair because it would weigh it down. I recently did a protective style and within 3 weeks I've experienced sooo much new growth. This is the first time after using so many hair growth products have I actually seen true results. Not only does it grow my hair but I can also use it on my kids hair and the smell omg AMAZING & makes me feel relaxed. I am a forever customer. Thank you so much Tab for creating such an amazing product!
We are so happy that our products are working for you and your family. Thank you for making a video and sharing your experience. We appreciate you Amber!
Get You A DONNA
UPDATED REVIEW on Donna's Recipe 🤎💫
It's only been over 30 days or so and my hair grew a half inch. Oh That's wild 😜! I followed the instructions to a tee by taking the biotin gummies and massaging my scalp with the strength oil every day! I'm so excited, I'm about to GET ME A DONNA! TAG A Friend and tell them I said Tabitha Brown's Recipe has been Officially Stamped By A.i.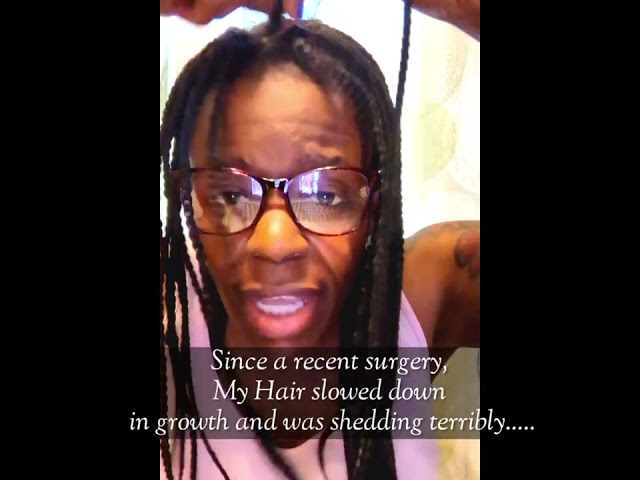 Love to hear the results! Thank you for taking time to review and share your experience, Aisha.